SAVINGS AND SUPPORT MADE SIMPLE WHEN STARTING BIVIGAM
ADMA ADvantage Ig™ is a dedicated patient support hub created for eligible patients who have been prescribed BIVIGAM. Ask your doctor today about enrolling!
WHAT IS THE DOSING SCHEDULE?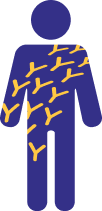 BIVIGAM is usually given every 3 to 4 weeks. Fewer doses mean more treatment-free days for you! Your healthcare provider may change your dosing schedule, depending on how your body reacts to the medicine.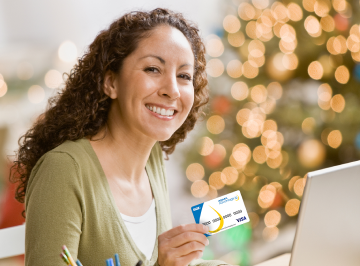 Financial assistance with your co-pay costs*
We can help cover most of your out-of-pocket expenses, so you pay the lowest amount possible.
Dedicated support to help you
We can help you understand your insurance and medication cost.
Ask your doctor today about enrolling!
We will help them complete all the necessary paperwork, to help get you enrolled.


LEARN MORE ABOUT PI
For more information about PI and its treatment, you may wish to contact the following organizations.*
Immune Deficiency Foundation (IDF). IDF is a national non-profit patient organization dedicated to improving the diagnosis and treatment of patients with PI.
www.primaryimmune.org
800-296-4433
United States Immunodeficiency Network (USIDNET). USIDNET is an NIH-funded research program of the IDF. Its mission is to advance scientific research in PI.
www.usidnet.org
International Patient Organization for Primary Immunodeficiencies (IPOPI). IPOPI is an international organization that provides general information on PI and resource contacts for patients and professionals.
Primary Immune Deficiency Treatment Consortium (PIDTC). PIDTC consists of 42 centers in North America whose shared goal is to improve outcomes for patients with rare, life-threatening, inherited disorders of the immune system.
https://www.rarediseasesnetwork.org/cms/PIDTC
The Jeffrey Modell Foundation. The Jeffrey Modell Foundation supports early and precise diagnosis and meaningful treatments of PI.
https://info4pi.org
*ADMA Biologics does not endorse and is not responsible for the content provided by these resources about treatment and patient support groups.